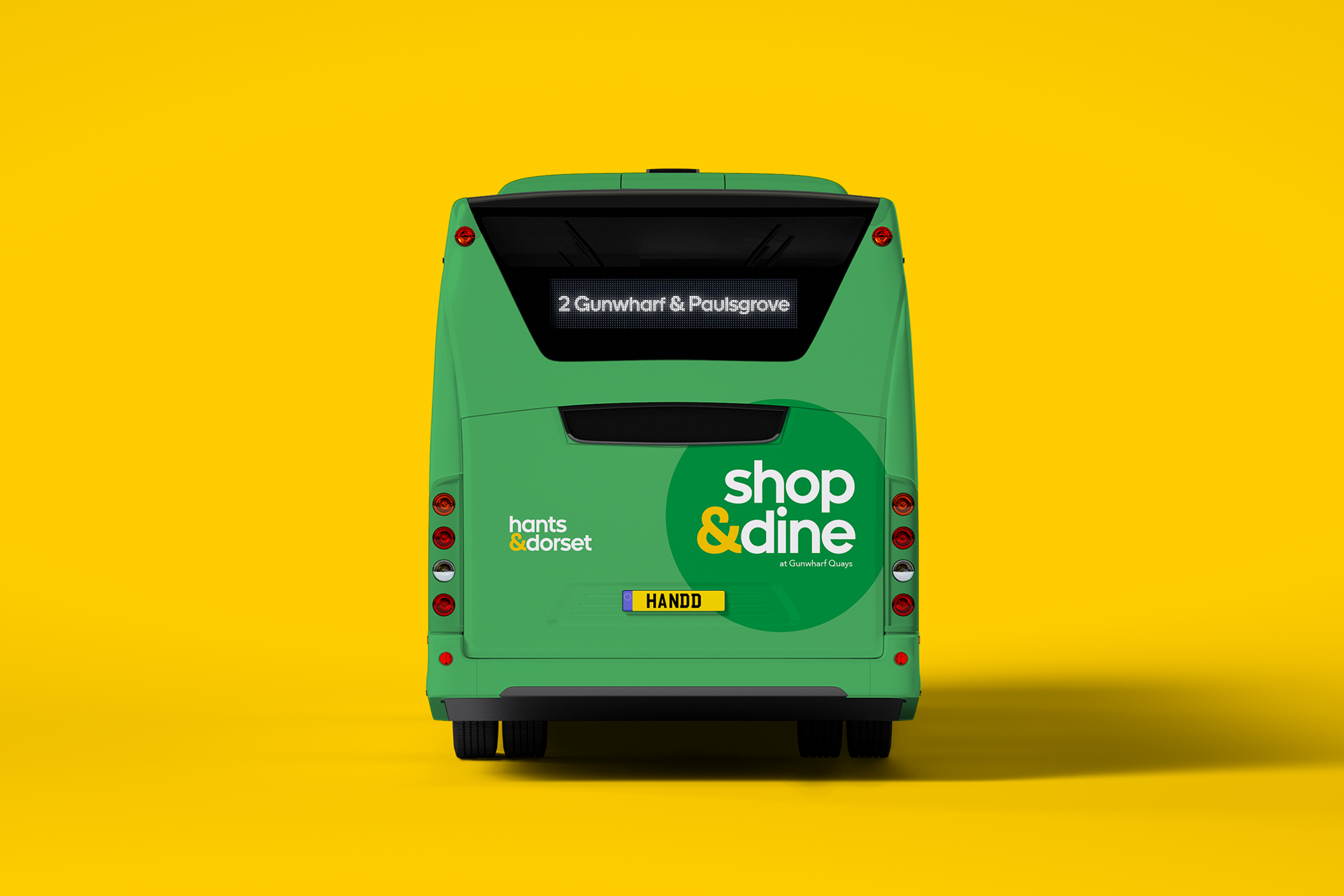 For much of its existence, Hants & Dorset's buses were green and cream. A dark shade originally, then the lighter corporate hue of parent company Tilling & British Automobile Traction, later Tilling on its own.
From 1964 it came into common management with neighbouring Wilts & Dorset and NBC completed the process in 1972 when it merged the two into one in a corporate compromise that used the Hants & Dorset name but applied the Wilts & Dorset colour – by then the newly adopted corporate poppy shade – for the combined operation.
With big no longer beautiful at NBC's southern region, it was broken up again 11 years later, with Wilts & Dorset one of the newly created units and a geographically more accurate Hampshire Bus for the eastern operations. No green buses, though. Hampshire Bus and Wilts & Dorset kept poppy red, the Hampshire operation later becoming red, white and blue, then the familiar white with stripes of red, orange and blue soon after privatisation saw Stagecoach acquire the company in April 1987.
Suppose that events took a different turn 30 years ago and Hants & Dorset was still around today, seeking an updated identity for its green buses. That was the creative challenge that we took up this month.
From its earliest days, the fleetname used an ampersand and not the word 'and' we ​​​​​​​thought it was essential to keep that, as 'it has a big role to play in how this revitalised bus company is sold.
Green has also been kept from pre-1972, albeit in a lighter, more modern shade to Tilling green. Coupled with the splashes of yellow throughout, the communication gives the branding a much more natural, organic feel. Not good enough to eat but certainly representative of the Hampshire and Dorset landscape the services run through.
The livery execution is simple and memorable, benefiting from a large message roundel selling the service. That ampersand again. Whether it is Shop & Dine, Work & Play, Watch & Learn, the possibilities to help passengers make that modal shift come to life.
While nobody is saying the new branding is sexy, we are most definitely staking a claim that it is well worth the wait.