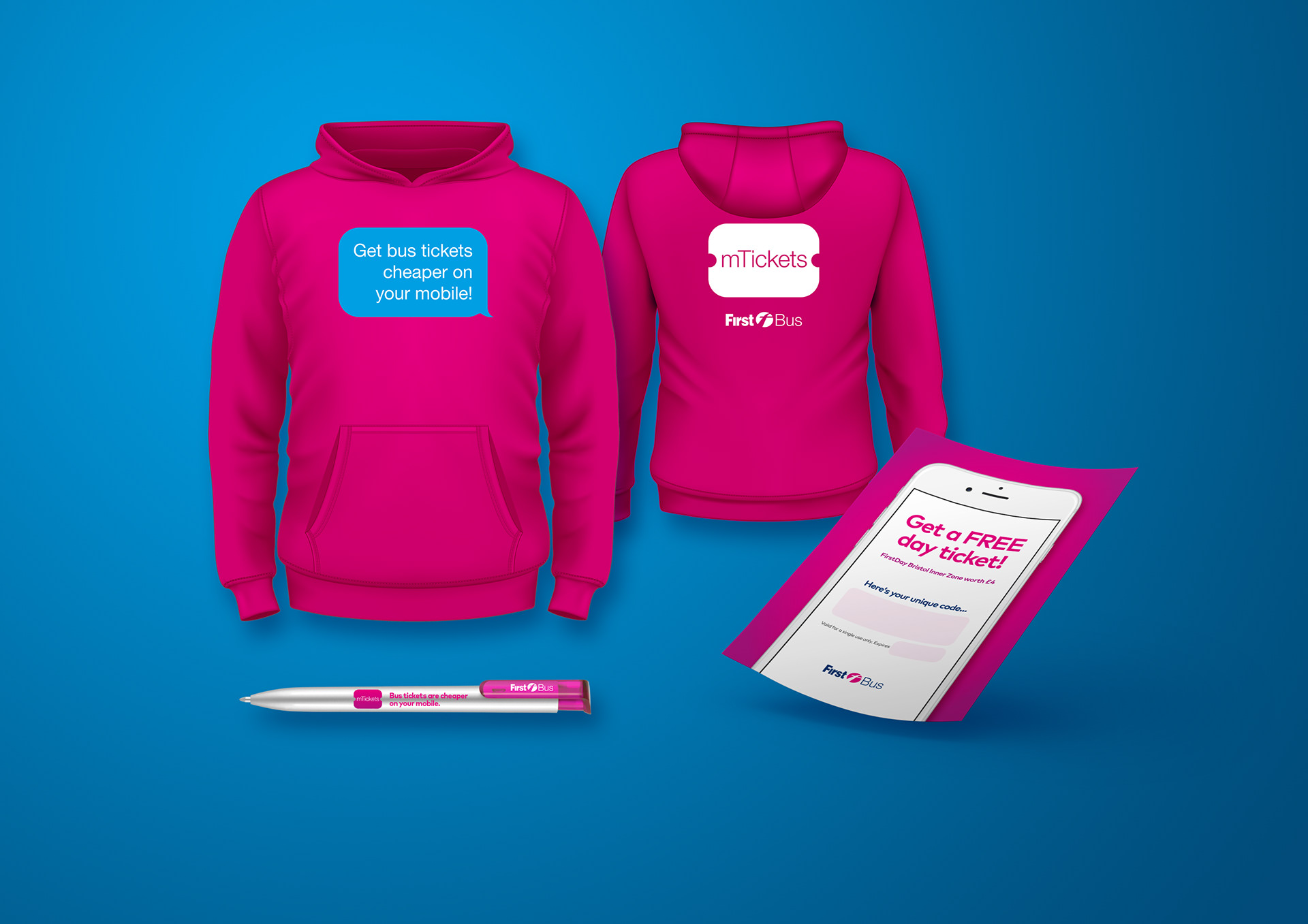 First were putting ticket prices up in Bristol and saw it as an ideal time to try to move people to faster mobile tickets. To do this they froze ticket prices on their app and only increased on-bus prices.
To communicate the changes and help convince customers to make the change to mTickets, they asked us to come up with simple, eye-catching campaign.
So we did. The result is a vibrant, on-brand campaign that incorporated light-hearted text message conversations aimed at highlighting how customers could 'Beat the Rise' and save money and time.
The campaign included many different elements:
• On-Bus advertising (streetliner, poster, cab door, flyer, point of sale and rear window advertising)
• Social media advertising (Facebook, Twitter & Instagram)
• WiFi landing page and infotainment screens playing mTicket promotional video
• Metro newspaper wraps
• 2 week radio campaign
• 6 Sheet advertising in Cabot Circus Shopping Centre with XAD activity
• 6 Sheet Adshel live at Bus Shelters throughout the city
• Railway station advertising 
• Customer information guide
• Dedicated webpages within First West of England 
• Speedy boarding promotional video
• Customer roadshows throughout the city